Please register an account to join this small community.
We're not bad people at all!
Please give your support to poor Cocoa on top of the page... (The Register button)
---
Chocolate - Big Cat Sister
---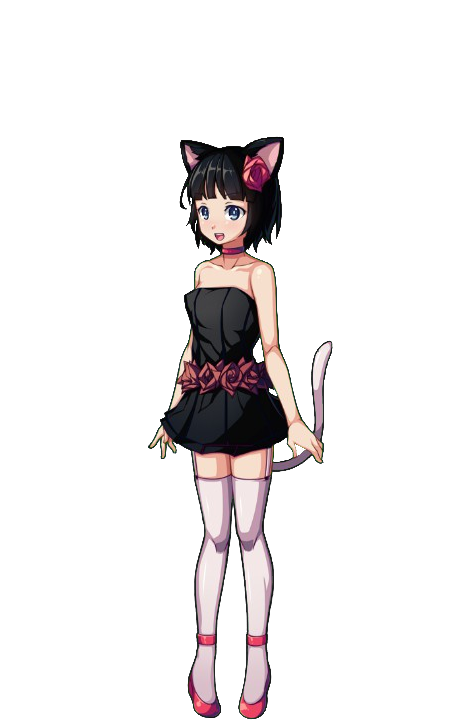 Chocolate is the older sister of the twin cats and is very brazen and direct.
She attacks Erina because she thinks Erina is one of the Bunny Lovers and responsible for her not being able to find her sister.
She wears a dress made out of paper and magic.
She is friends with Cocoa and sometimes uses her inventions to fly.